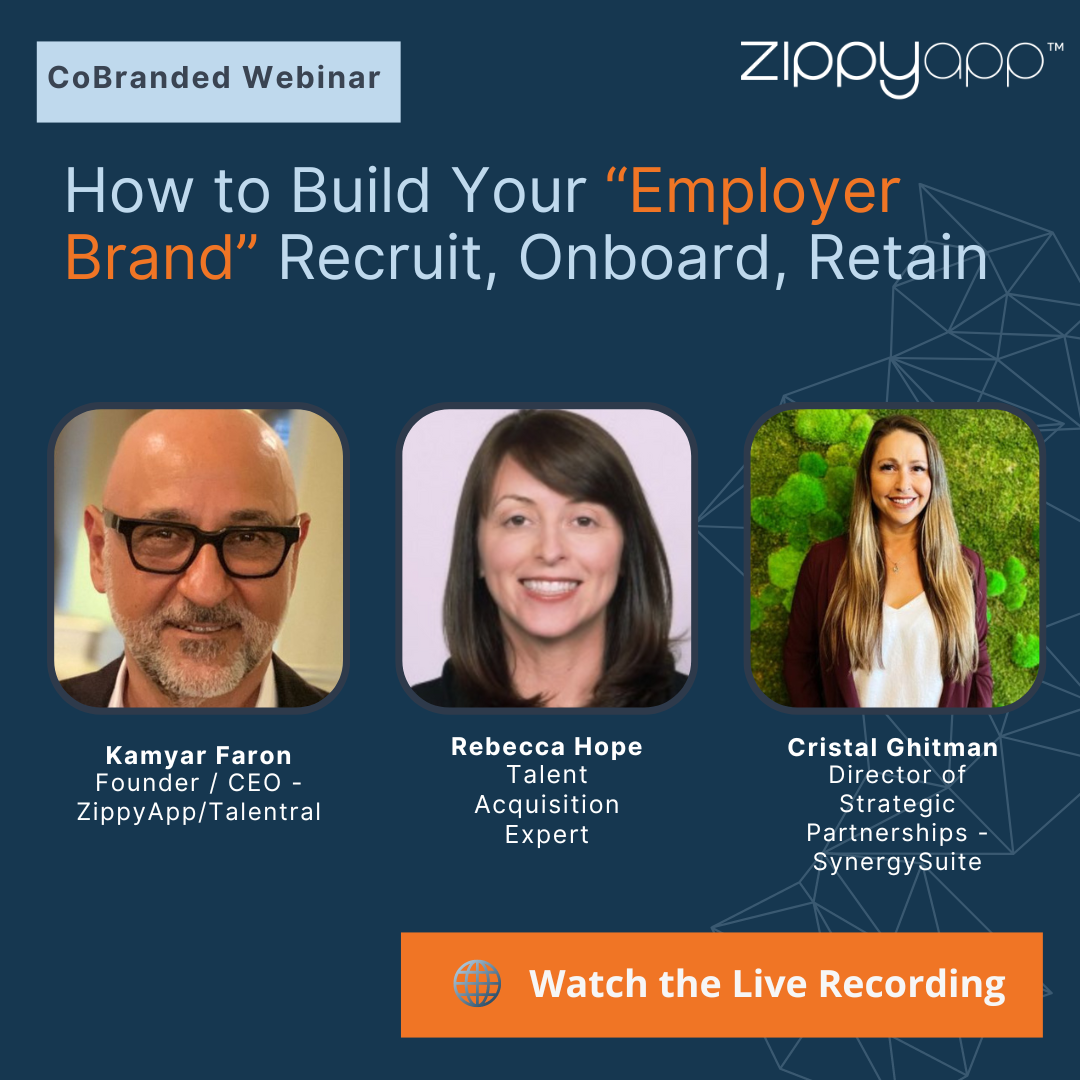 Restaurant Employer Brands That Thrive
In today's economy, it's essential to build your restaurants into the type of environment that employees want to work for. Whether you have restaurants in an established chain, or mom-and-pop shops - creating an employer brand is critical to your restaurant's success.

Watch this live webinar with our partner ZippyApp as we discuss hiring, recruiting, onboarding, and retaining successful teams.
Watch the Live Recording!