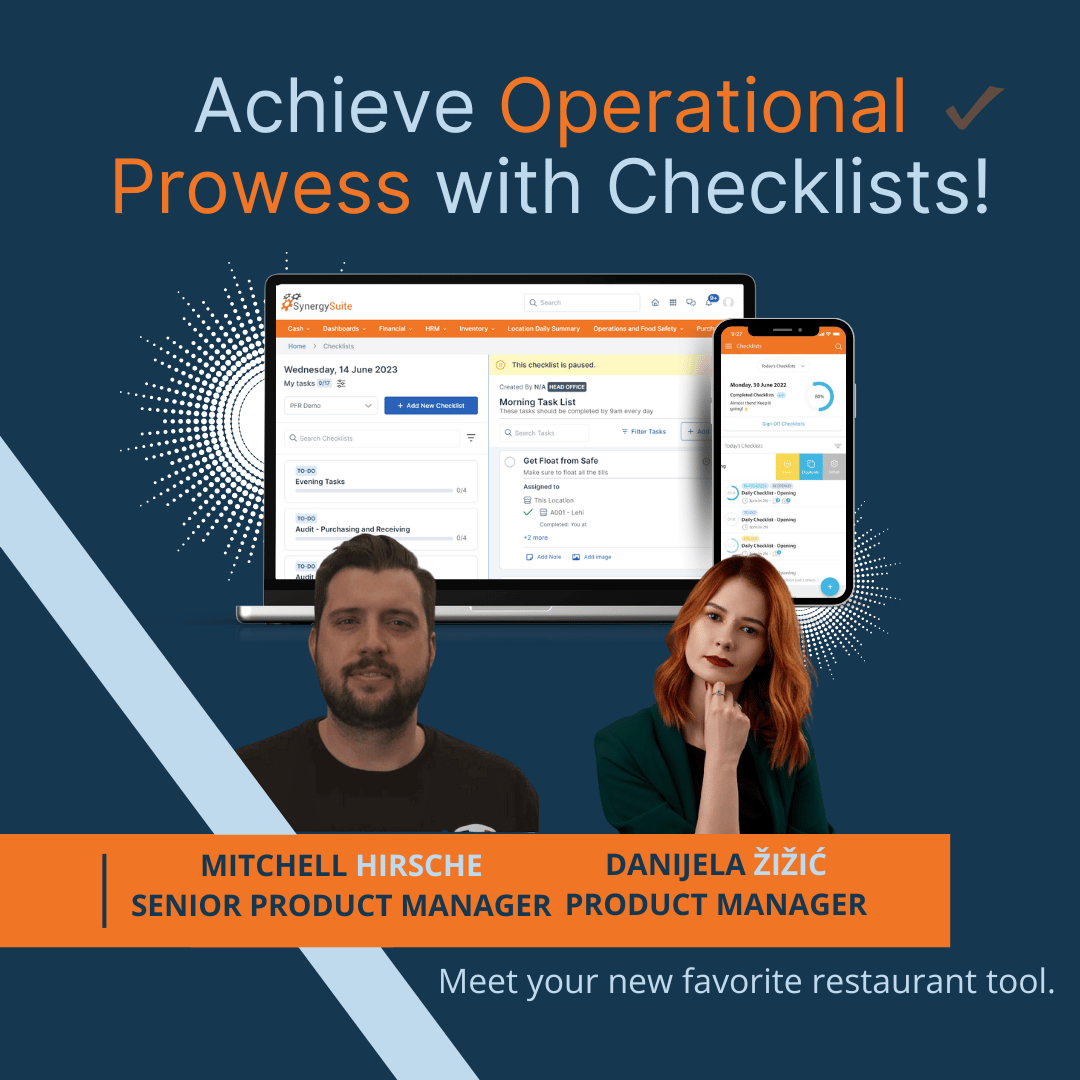 SynergySuite Checklist Tool for Operations & Food Safety Revamped
We're consistently improving our product to meet the ever-changing demands of the market and meet and exceed the needs of our customers.

See how we've made it even easier for your enterprise or franchise group, to get even more done with checklists!
We've introduced:
Checklists with multiple question types

All your checklists in one place

Easily schedule, copy, and pause checklists

Filter, sort, assign, and set deadlines on checklists

Effective corrective action tools
Check out the video below to see more of the new features! Or, schedule a walkthrough with a team member to see how the redesigned operations and food safety modules will help you drive efficiency and safety.
Watch the Live Recording!