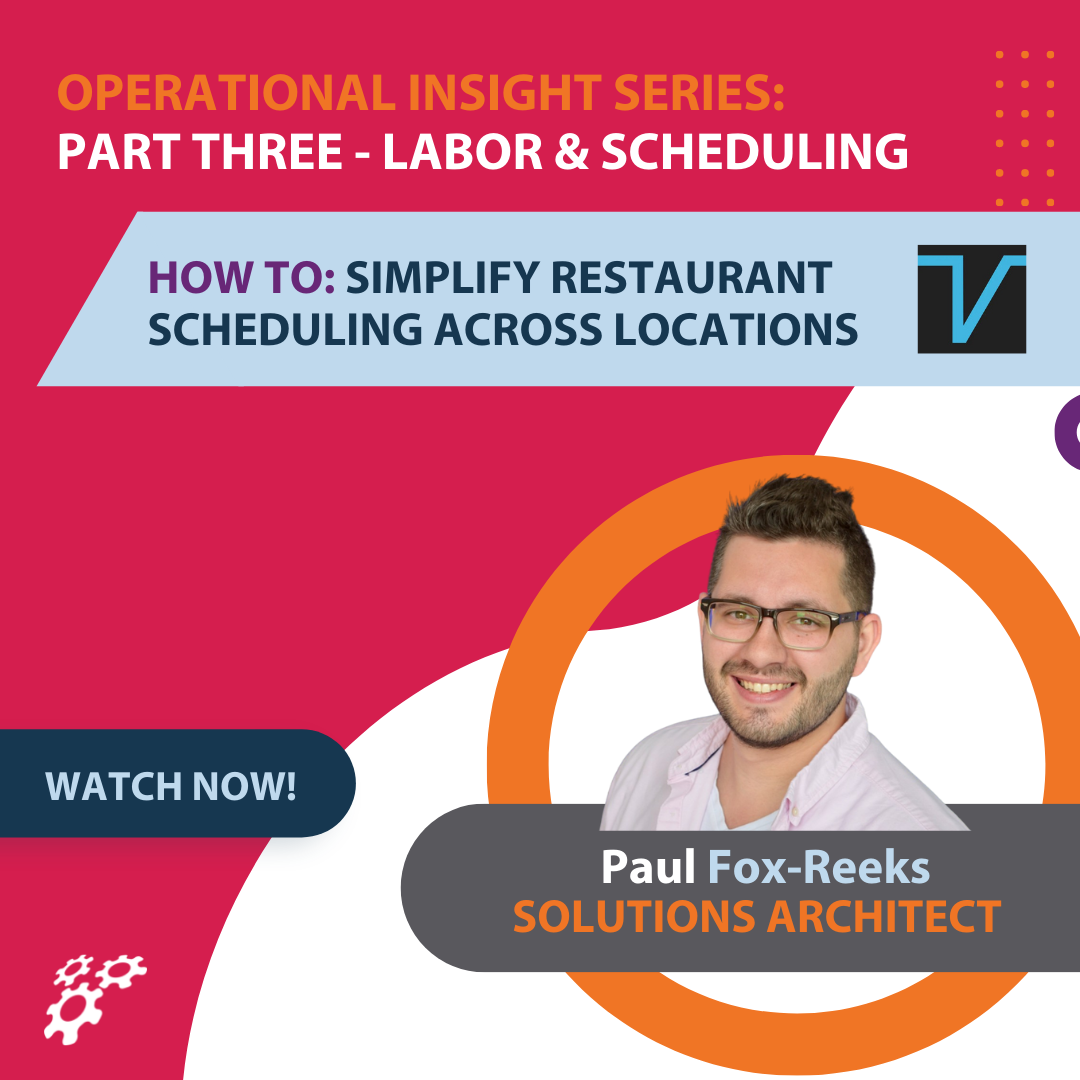 Operational Insight Series Part Three
With unprecedented times, restaurants have had to take on countless new challenges. Streamlining efficiency has become critical for restaurant owners to combat inflation, labor challenges, and the wide variety of other challenges plaguing the industry. Integrated tech solutions can help you keep an eye on the restaurant data you need in real-time across your locations and save you money from disjointed systems.
In this webinar, Part Three of our Operational Insight Webinar Series, we discuss integrated restaurant tech solutions to simplify labor & scheduling. We also give you a glimpse into how our Cover App can help your businesses scale scheduling across locations.
Watch the Live Recording!