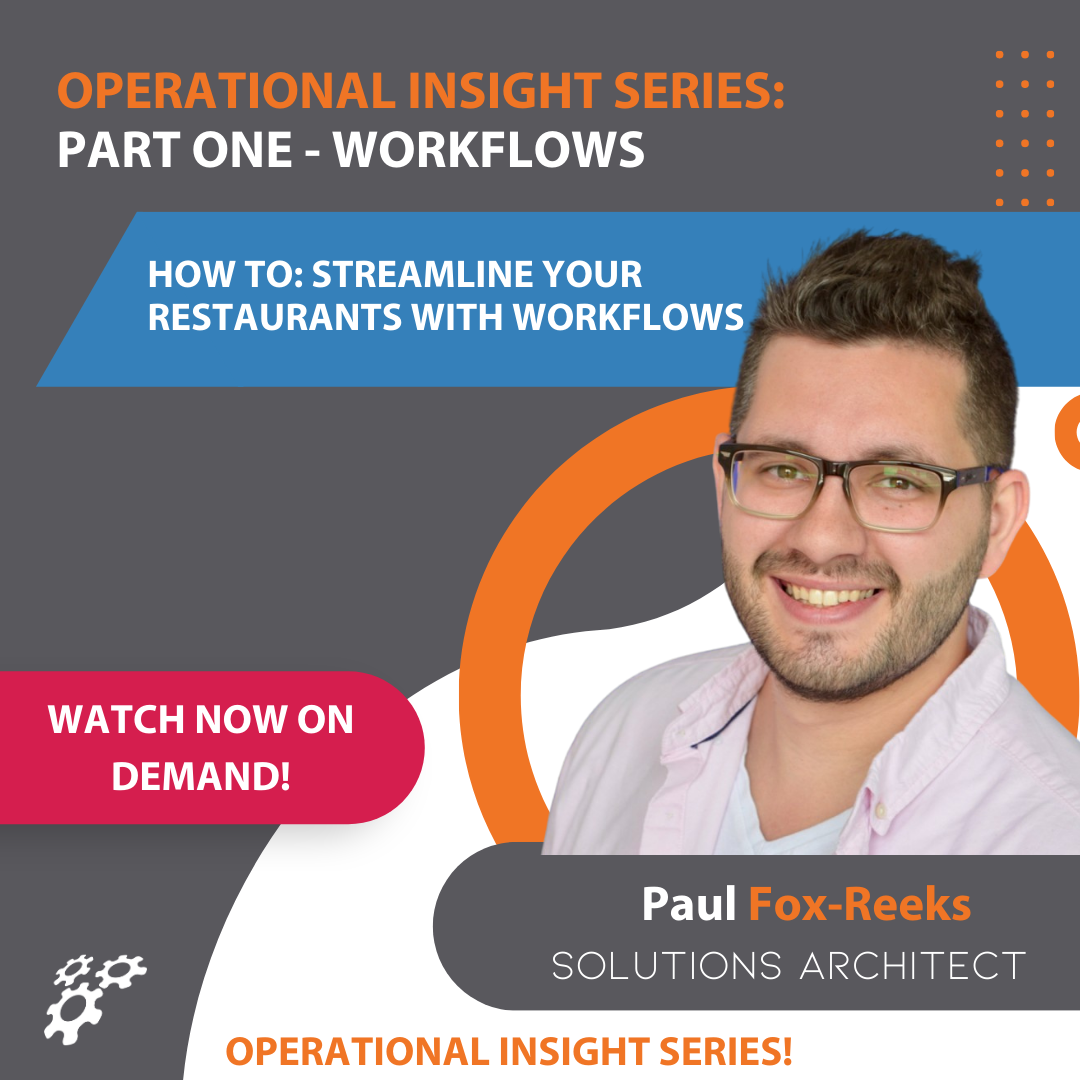 Operational Insight Series Part One
With unprecedented times, restaurants have had to take on countless new challenges. Streamlining efficiency has become critical for restaurant owners to combat inflation, labor challenges, and the wide variety of other challenges plaguing the industry. Using workflows can increase software adoption in your restaurants, and streamline efficiency. In part one of our Operational Insight Webinar Series - we dive into workflows.
Watch the video below!
Watch the Live Recording!