The Big Two: Managing Food & Labor Across Franchisees & Regions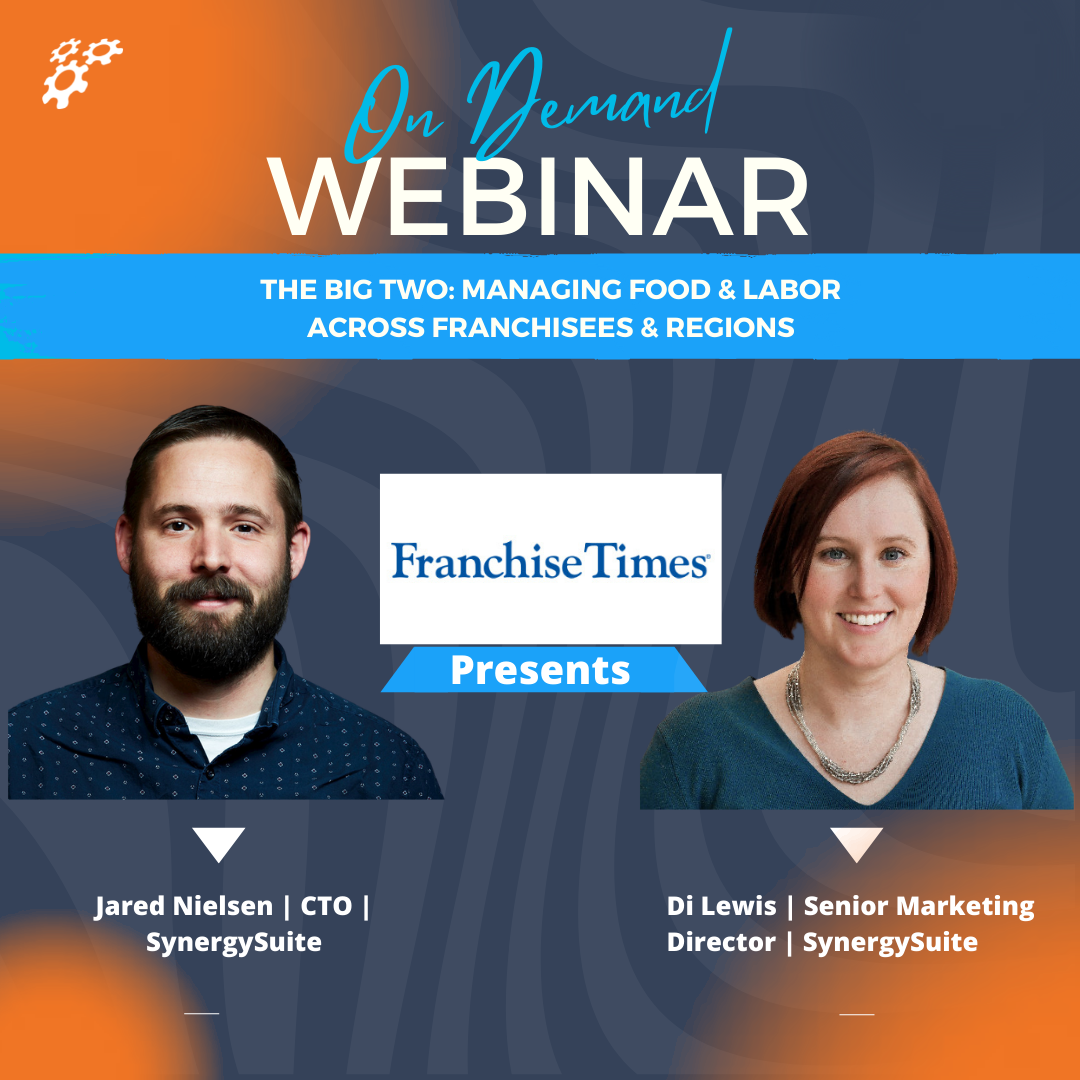 About the webinar:
As rising food and labor costs continue to put restaurants at risk, it's more important than ever to be able to effectively monitor and manage costs across all locations. You need to rely on systems and tools that will give you real visibility into COGS, sales, and labor, as well as how they're performing across different regions.
Join us as we discuss how our customers are:
Managing performance across their brand

Gaining visibility into financial performance

Managing variable food costs across regions

Improving deployment of labor despite short staffing

& more!
With SynergySuite as a partner, we now have a technology partner with efficient and effective tools that aid us in serving our franchisees in controlling their costs and driving their profitability.
Tropical Smoothie Cafe